Cornick Mountain Gift Cards
Cornick Mountain Web Design, how offers gift certificates for any occasion. For your friend, family member, co-worker or anyone who is thinking of a website and you want to help jump start their idea with a gift certificate. Here is an easy way for you to help them get started with what they are planning, and apply your gift toward the cost or start up of their website. You may just be the boost they need to make their dreams happen.

Certificates are available in $10, $20, $40, $50, $100 dollar amounts.

Certificates are made to order and are secured from fraud. Each certificate will be dated and issued to the person named on the certificate, with the value of the certificate. Certificates can not be shared with anyone, only the person named on the certificate. Certificates are not valid until payment has been verified. Certificates only valid with Cornick Mountain Web Design.

Certificates are easy to fill out and send. Simply enter the amount of your gift where it says "Gift Amount." Then fill out the information. Name of recipient, Email Address of recipient. Name of sender, Email Address of Sender, Phone Number optional but recomended if we need to contact you. When you submit our order, you will be directed to payment center. Complete payment and be sure payment amount matches payment ordered. If order amount and payment amount do not match, the payment amount will be default. We do the rest, create the secure certificate, email it to the recipient with a notice of whom it is from, plus notify you, your gift card has been sent.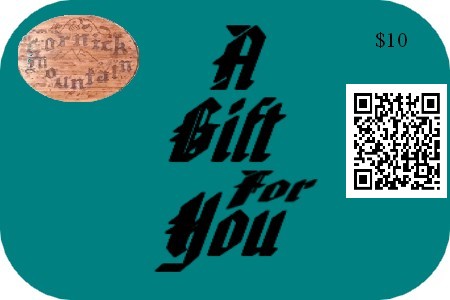 Sample Gift Card $10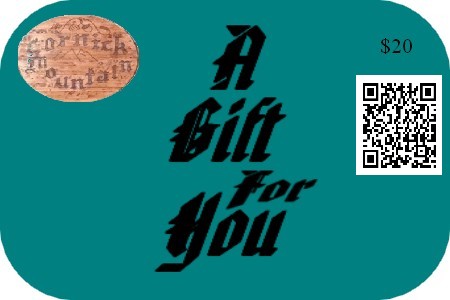 Sample Gift Card $20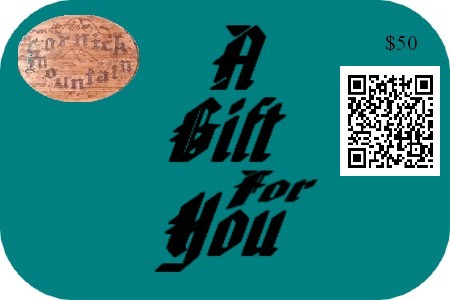 Sample Gift Card $50